Mobile Pet Grooming in Rockford, IL
The Grooming Experience Your Dog Deserves
Forget about dropping your dog off at the groomer and let us come to you. Fur On The Fly provides professional mobile grooming services for both dogs and cats throughout the entire Rockford area seven days a week. Book your grooming today.
We Love Your Pets As Much As You Do!
As formally trained dog groomers, owners Emma and Will have set out to change the local grooming industry for the better. With a team of 12 and a fleet of mobile grooming trucks, Fur On The Fly brings quality pet grooming to your front door. The result is a cage-free and stress-free setting for your fur babies and a service unmatched in quality and convenience for you.
This combination ensures your pet comes out feeling fresh, smelling fresh, and looking fresh. We not only offer grooming for dogs of all sizes, but we're one of the only companies in the Rockford area offering grooming for cats as well.
Why Choose Mobile Grooming
Your pets are like your kids, and therefore deserve nothing but the best. Instead of subjecting them to the elements of a traditional grooming experience, take a look at some of the many benefits a mobile grooming experience provides both you and your fur babies.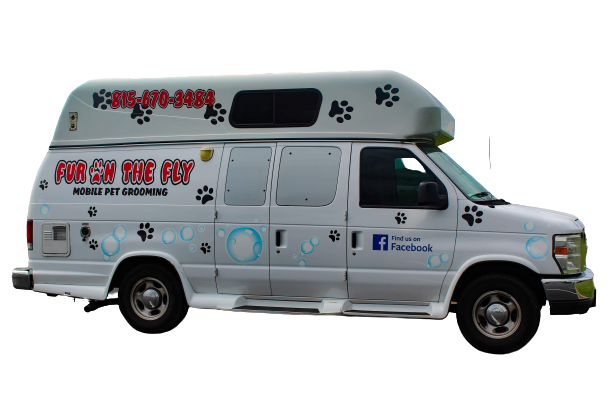 We Come
To Your Home
We come to your home or office equipped with our own power, water, and everything else needed.

Stress-Free Environment
Rest easy knowing your animal isn't having to deal with loud noises, strange faces, & other animals.
Cage-Free Environment
Since your pet will be the only one in our mobile salon, there's no waiting or drying off in a cage.

One-On-One Attention
We focus on one animal at a time to be sure they're getting the most care and the best service.
What Our Customers Have To Say
We could tell you more about the benefits of our mobile grooming services, but we'll let our customers do the talking instead.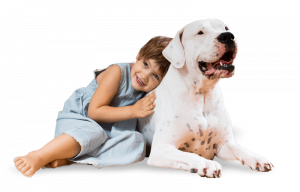 Ready To Give Your Pets The Treatment They Deserve?